Addiction is a "Preventable" Deadly Disease... Let your Recovery Ring Spark a Much Needed Conversation to put https://facesandvoicesofrecovery.org/!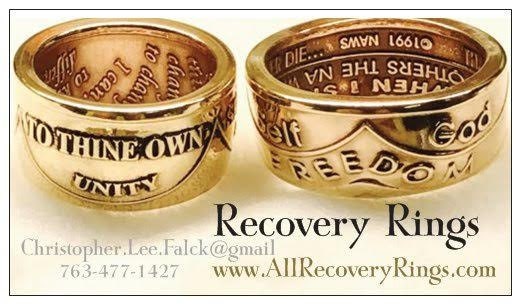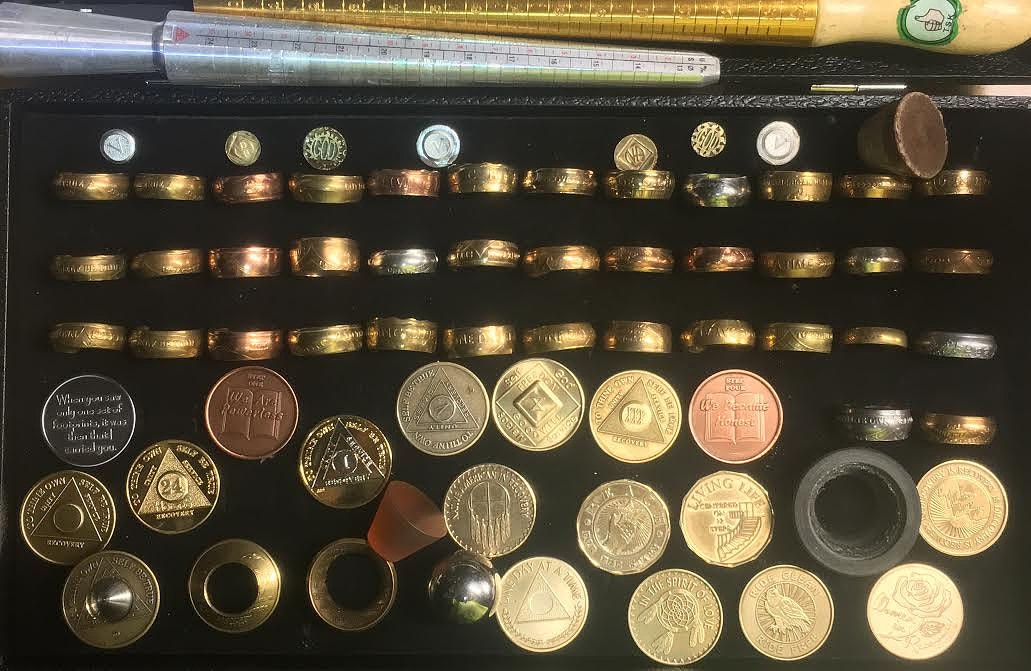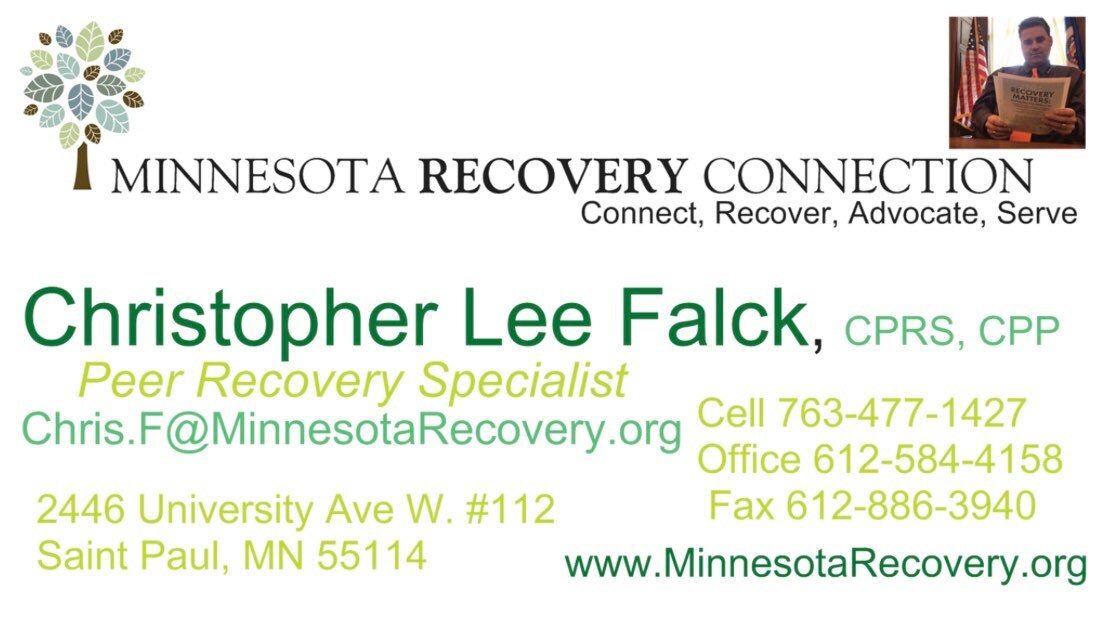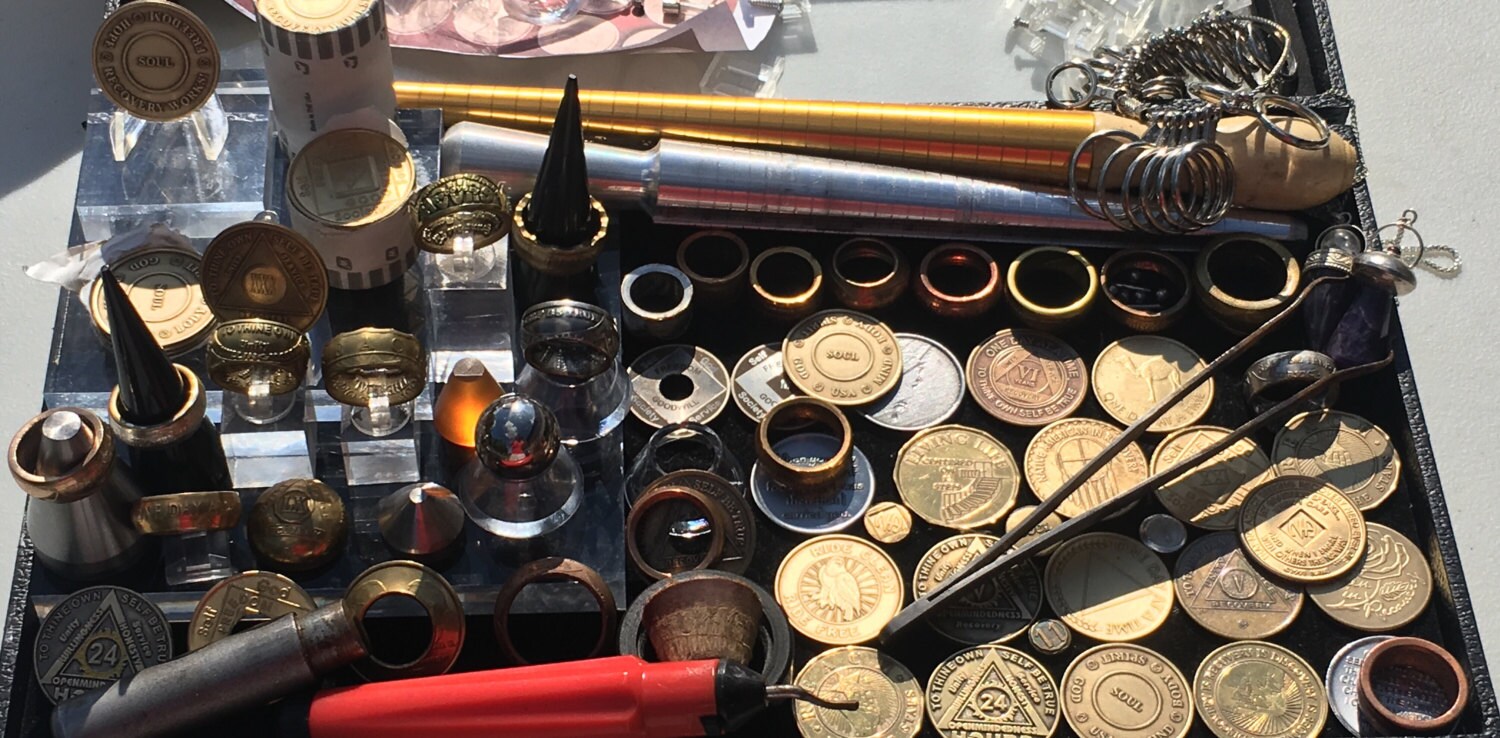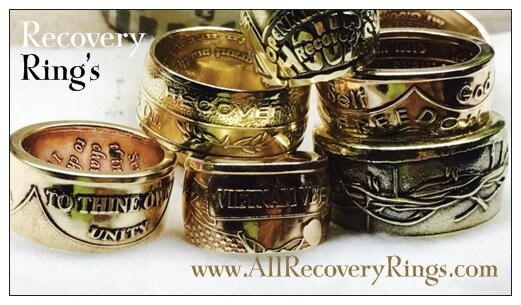 Hello! My name is Christopher Lee Falck and I consider myself to be a person in Long Term Recovery and what that means to me is; I am chemically Clean &/or especially Sober Minded from Any Mood-altering chemicals, Established: July 16th, 2013 what that also means to me is I am a whole different person today then I was back in my active addiction. Today I am a Husband, a Father, a Son, a Brother, a Uncle, a Nephew, a Cousin, an Employee, an Employer, a Tax Payer, a Voter, a Home Owner, an Active Community Supporter, a Volunteer, an Advocate, a Peer supporter, a Peer Recovery Specialist, a Network, a Connection, a Friend, a Human...Long Term Recovery has Given Me New HOPE & Stability! In my search to Find Myself, How &/or why My Mind acts the way it does & does the things it did, I was given a gift from God himself. "Constant Conscious Contact" and a spiritual realization of God within Me, has Helped Me to find Values that lead the way to help others. I have been able to stay sober.... Only by giving my Willingness to God! In return God took my cravings away so I can have a sound Mind, Body, & Spirit! I am a full time student working towards a Master's Degree in Alcohol and Drug Counseling/Co-Occurring Mental Health Disorders at Metropolitan State University in Saint Paul, Minnesota mainly for the Book Smarts Education and the Licensure's, Because my Passion has found me while working as the Lead Peer Recovery Specialist for Minnesota Recovery Connections,
www.MinnesotaRecovery.orgMiraculously
; the very day completing two separate, 3 year contracts with Hennepin & Ramsey County Specialty/Modal Drug Courts, a bigger brighter door opened up, after my boss and East Metro Alliance's hard work paid off I was offered to be contracted out to Fairview/Health East Partners on a 2 year, $500,000.00 grant for a Pilot Program, Mobile SUDS Substance Use Disorder Support Team, working with Peers in Crisis, Meeting them in the Emergency Rooms of 9 different hospitals across 3 counties and Navigating Recovery With them. In my studies, combined with my lived life experiences, I have learned about endless amounts of pathways to recovery and wellness by witnessing many Pathways to Live a Fulfilled Life, in Recovery while building a grassroots Community from the bottom, Up!I have also added a Certified Prevention Professional credential along the way to help aim towards My Big, Long Term Goal, Prevention; "The Solution!"
www.AllRecoveryCoaching.comI
also took up a hobby that fell in my lap, where we take Our Sobriety Medallions out of our pockets, junk drawers or hidden in our purse bottoms and Put them on our fingers in form of a beautiful Recovery Ring that helps Spark up much needed conversations about Recovery! These Conversations Need to take place to help Raise Awareness and reduce the nasty STIGMA associated with the disease of addiction and Co-Occurring Mental Health Disorders.
www.AllRecoveryRings.comI
practice anonymity to its fullest meaning yet separate it from being Anonymous. God don't want me to be anonymous! He puts me in people's lives &/or in places for Me to Show My Face &/or so you can Hear My Voice! This is what Recovery Looks Like! This is what Recovery Sounds Like! I was Sick! God made me Well! Now there is Work to do!Create a Grateful Day,Christopher Lee Falck, CPRS, CPPChristopher.Lee.Falck [!at] gmail.com763-477-1427